Angel Enriques Gets Legs!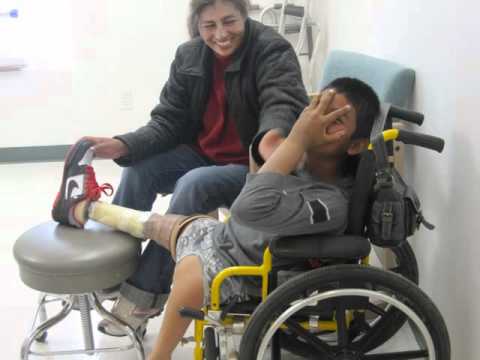 Sunday, March 31st, 2013 @ 7:01PM
Angel Enriques Gets Legs!
Design decisions made, the call came to bring Angel and his mother Alicia to Scottsdale for fittings. This requires permission-to-cross which was granted. It is a four-hour trip and the first experience in the US for both passengers. Airplanes ready to land in a glide path and fast food were first time thrills. POA is comfortable and friendly. Angel visited the laboratory and was fascinated as he saw parts of arms and legs formed for other patients. He was a good sport during the fittings and Alicia was smiling broadly. This is an especially strong family, hard working with good values and we like being with them a lot.